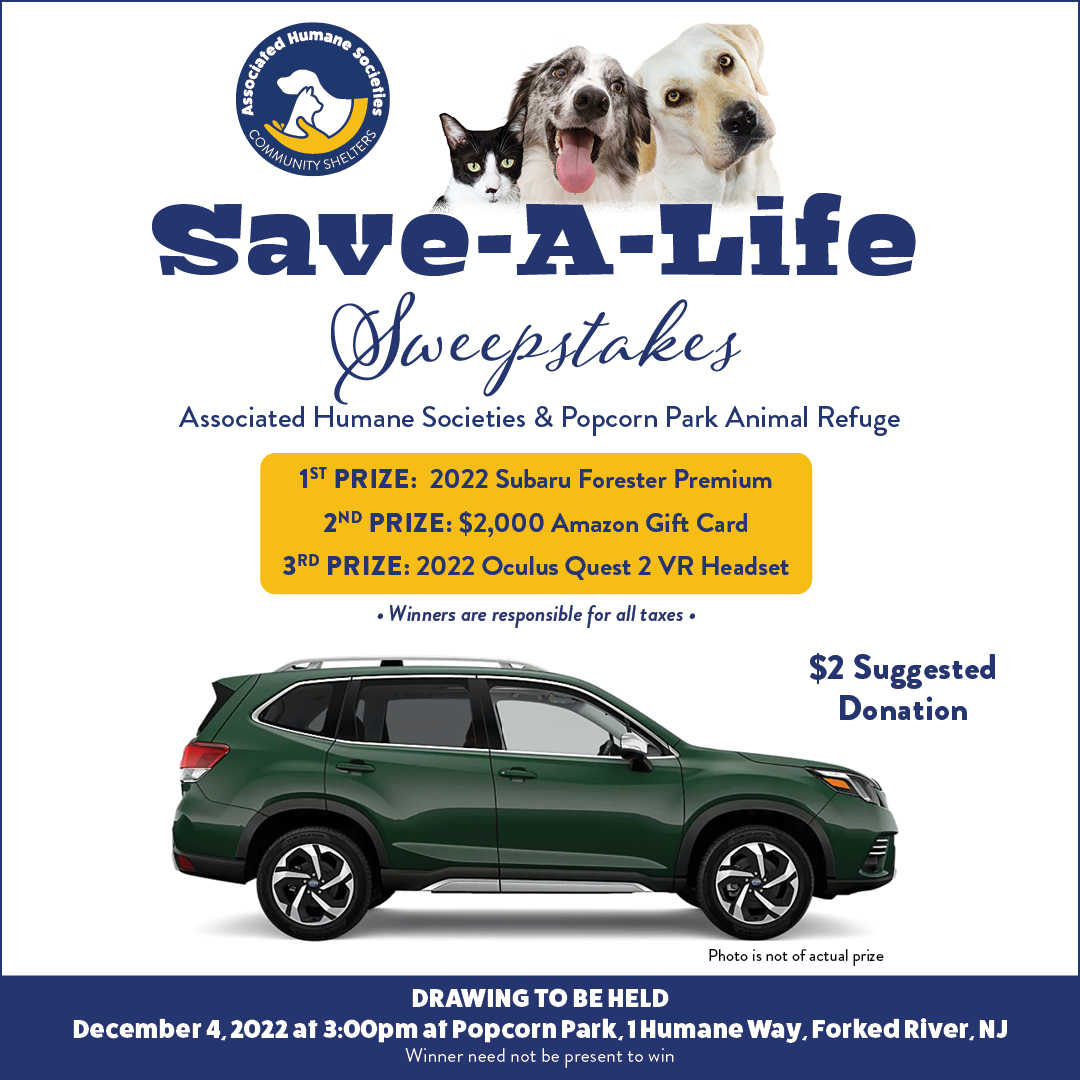 Enter Our 2022 Annual Save-A-Life Sweepstakes!

Waiting for you is a 2022 Subaru Forester, a $2,000 Amazon gift card, or the hard to find Oculus VR Headset! Tickets for these terrific prizes are a great deal at only $2 per ticket/$20 per ticket booklet. Choose the amount of tickets you'd like below – help the animals and win big! Thank you!
Please use our order form below. If you want more than 30 tickets, please use the "Other" button and enter amounts in multitudes of 10. Or, feel free to call us at (609) 693-1900 or email [email protected]
The drawing takes place Sunday, December 4th at 3 pm at our Forked River shelter and you need not be present to win.
Thanks for helping the animals and best of luck!
Tickets will be mailed to you after you place your online order, please return them to us in the envelope provided.
Online purchases will end on November 28th. Tickets will still be available for purchase at Popcorn Park Animal Refuge